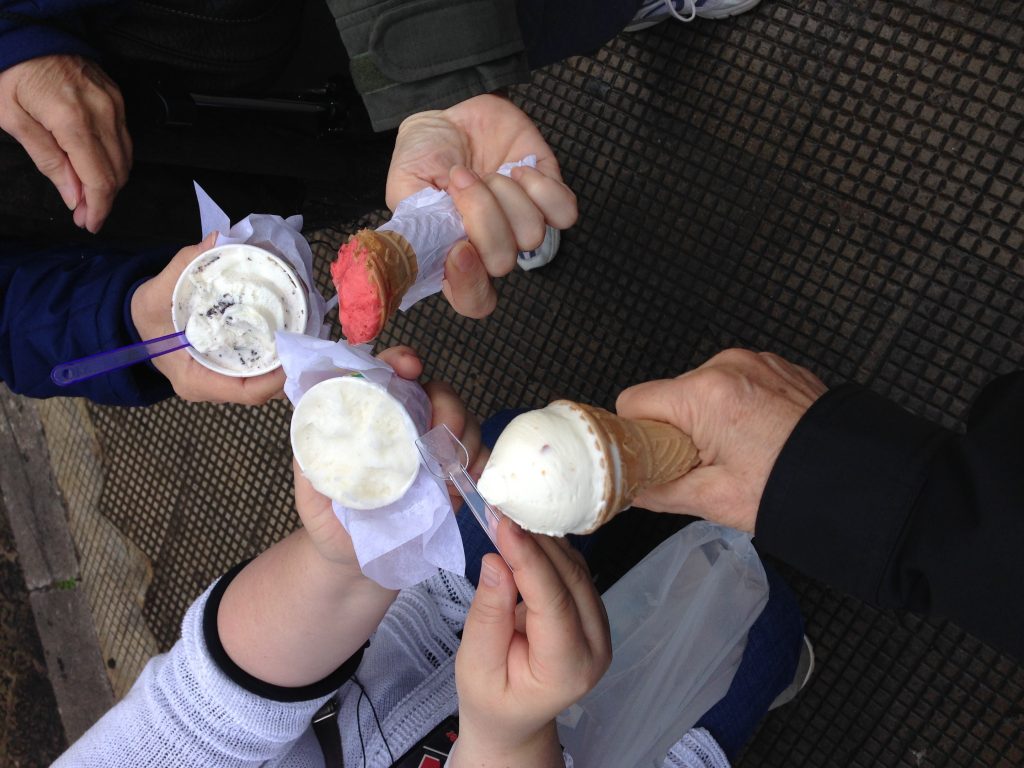 Pizza, arancini, pastries, gelato, and its slushy cousin granita..… this is Sicilian street food you will find on our Sicily Malta Trip.
In Sicily (March 2019 trip), pizza has a thicker crust, focaccia-like. In some areas, pizza has a top crust also-who doesn't love double carbs? The good news is if you cannot eat cheese, Sicilians also make pizza without it. The bad news is in some areas it is fried and you will absolutely have to try it!
Arancini is less known to Americans. This is a fried rice ball cone, with various flavors in the middle. Pine nuts, meat sauces, cheese, buttered peas, and ham, etc. As street food increases in popularity, arancini are sold all over Sicily. Want a crunchy hearty cheap lunch? Buy a few of these and ask for extra napkins. The good news is they are filling. The bad news is they have a bread crumb crust so gluten-free women might abstain.
Sicilian pastry. Cannoli are the best known, filled with sweetened ricotta cheese. If you see cannoli topped with crystalized orange, grab one asap. Biscotti with almonds is very Sicilian. They keep a long time and packaging can be beautiful. A perfect gift. Cassata: sponge cake filled with vanilla or chocolate custard, crystallized citrus, chocolate chips, and liqueur was given to Sicily by the Arabs centuries ago. Thank you! Bad news: most biscotti have nuts so nut-free eaters, do not eat. Good news we learned in our Tuscany Cooking Trip that you can bake biscotti without nuts-use favorite dried fruits finely chopped, chocolate or peanut chips, chopped ginger, etc.
Traditional gelato flavors are vanilla, chocolate, hazelnut, cream (known as custard), pistachio and stracciatella, a version of chocolate chip. There are of course newer flavors but if you want to stick with tradition, you now have the list. The great news is gelato is lower in fat than ice cream. The bad news is once you try gelato, you will prefer it to ice cream.
A final note about Italian street food: if the pizza used to be $6, it is now $4.50 due to the low Euro.
There are 3 rooms left on our Sicily Malta Trip. Although many meals on our trips are included, there is always time for some street food, right?
Phyllis@thewomenstravelgroup.com for information on land and air for our trips. https://thewomenstravelgroup.com/tours/