Why is London Bridge Closed to Americans despite our automatic visas? We were the darlings of tourism post WW2? Now even London, our bestie, is closed to us. 116 foreign countries allow U.S. citizens in with a passport, according to PassportIndex.org. Things have change with Covid. Example: entry used to be automatic from The UK. Now Americans have a 14 day shelter in place quarantine and are invited in for essential travel only.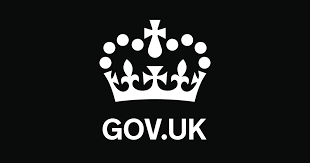 What is a visa? How will it change your travels?
This is an official document that allows one to enter another country. The word comes from Latin, 'charta visa' or paper that can be seen. Take a look at your passport. The stamps on these pages are your permissions to enter, and they state how long you can stay. The link is to ThePointsGuy.com one of our favorite travel info sites.
A woman recently told me she did not need a visa for a specific trip. We corrected her, you need one for any trip to another country. You did not realize that the permission is the stamp in your passport. Country counters love these stamps. Note on visa pages, make sure you have some empty pages; some countries require them.
For US citizens, some countries give us automatic permits on entry. However make sure you get that stamp. I met a crying woman in the airport in Casablanca. She told me she was chatting up a cute immigration guy on arrival. The officer forgot to stamp her passport. On departure, immigration gave her rough time they accused her of entering Morocco illegally.
Other countries charge a fee and with a filled out document. Some documents can be filled in on line as an e-visa, then printed and brought along. In our trip to Oman, the e-visa was complicated but we all got them in the end. Some of us used paid services; the Oman document was new and unfamiliar to some expert services.
Visa charges are for a variety of reasons. Some fees are simply to make money. Some fees are in retaliation for the US imposing regulations on the other country. Finally some fees are to keep a check on people coming in to work illegally. Here is a list of countries with hard to get visas.
Some countries require you to mail your actual passport to their consulate. They attach a hard copy visa stamp to one of the pages. We had to get hard copy visas for Ethiopia and for Iran. Going into London en route to Iran, the officer looked at my large Ethiopian visa and mistook it for the Iranian one. Go figure. The visa is now on line, fyi.
Some countries give you a document when you arrive which you must present on departure. Don't lose it! If you do, get to the airport early for a line of naughty others. Be prepared to pay a fine. In Mexico, one guest spend 45 minutes in line for her replacement document. In Ethiopia one who had taken out the wrong visa, was delayed almost until take off. It is best to put it into your passport and keep it there.
So I think we can assume that your travel will change in one way: you need to check Covid quarantines and other medical regulations as well as the need for your visa. And if you are a blogger or journalist, you will definitely need to double check entry regulations to many countries.
We will of course help in any way you need for any of our trips. Just ask.
Visit our planned trips here. Call us here: 646 309 5607 Eastern Standard Time in New York where the only visa is plastic.