Here are a few smart tips for travel to Mexico with The Women's Travel Group or anyone else.
Bring $100 in singles, the peso is 19 to a dollar making the dollar king in Mexico. Bring unmarked bills, hopefully new from your bank's teller.
Contact your phone company, ATT for instance now includes Mexico for free. But you need to call ATT and put that option on your service. Others charge a small fee, again you need to ask for it or you will be charged roaming.
Definitely leave your suitcase half empty. Bargains are everywhere. On our Mexico City trip in March, you will see bargains as you walk to the various sites.For instance on the pathway to the Pyramids, there are vendors with loads of kitch and quality stuff.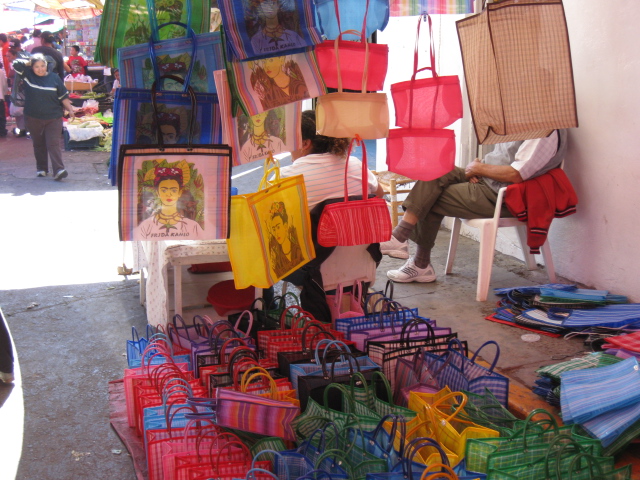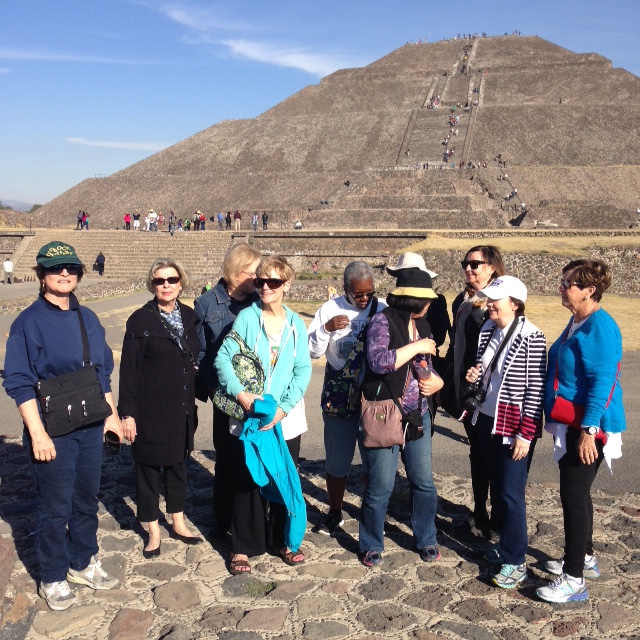 Returning to many airports here is easy with new electronic machines that avoid lines. If you go to Mexico a lot, you can apply and pay for a Global Entry type of visa for Mexico.
Silver is not such a bargain as the world price is high. In any case ask your vendor for proof and to show you the silver indicia that guarantees quality. 925 is the mark to look for; but the real hunt is for a seller you trust.
Smile, Mexicans are friendly and very helpful. There is no such thing as NO so if you are in doubt after asking a question, clarify your need.
Wow are you in for a thrill, Mexico City is not what you are expecting. Here we are in front of Carlos Slim's modern art museum. Our next trip is on line and booking now. www.thewomenstravelgroup.com   Phyllis@thewomenstravelgroup.com  646 309 5607