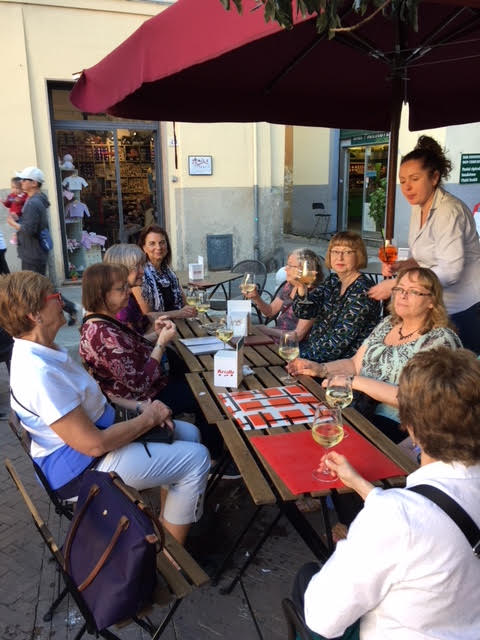 This week I attended a meeting promoting Abu Dhabi and its incredible 2020 World's Fair. A presentation by the national airline, Etihad, included a goodie you should know about. Etihad offers free stopovers. Are you shocked at something free from an airline? Do you know what a stopover is?
A free stopover means you can stay in a place on your route, for 24 hours minimum + up to a specific number of days. You can use the time to go sightseeing or do whatever you want, then re-board and continue to your destination. Here is an example: if you use Etihad from the US to say India, you can also briefly visit Abu Dhabi or Dubai en route to Delhi. Each airline offers a different package of goodies to accompany the stopover; some will depend on what class of service you bought.
Peter Greenberg, the guru of travel, wrote about stopovers in his very good blog: www.petegreenberg.com. He tells us that  Air Canada will let you do it in Toronto, Montreal, and Vancouver. Iberia allows stopovers in Madrid. Japan Airlines, stopovers in Tokyo or Osaka.  Tap Portugal gives you up to five nights in Lisbon or Porto. We know that Emirates also offers this bargain as do others below. Some airlines can include a required visa (if needed)  in their stopover program. 
So if you wish to dip your toe into another country but not spend a long time there, the stopover is an offer to investigate. There are limitations, for instance on TAP you have to fly from Newark. Others are easy to access: Icelandair's site is easy with a button to add a stopover for 1,2 3 etc nights. That can mean a visit to Iceland en route to Paris for example, for no extra cost.
Additional airlines that offer stopovers from time to time are Turkish, Finnair, Qatar, and Singapore Airlines. Again you might have to search extensively for the information, but it might be worth it. Especially if you are a country counter!
Travel tips from https://thewomenstravelgroup.com. We organize small group fascinating tours for women; you will not find this level of detail and thrill in other tours. If you wish to be added to our mailing list, click HERE.
You may also reach us at Phyllisnycity@gmail.com and at https://www.facebook.com/toursforwomen/
We have a new Instagram account with photos from trips.