Our company provides transfers.  When traveling alone, this writer loves Public Transportation: buses, subways, monorails, shuttles, ferries. In the US, bus still means the seedy bus station or rowdy college kids. Subway connotes anti social behavior. Shuttles take too long. Ferries have questionable bathrooms.  But if you are overseas in any major European city, try the public transportation. You will save money with public transportation,and move quickly.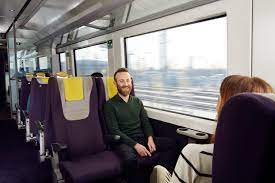 Overseas, public transportation is used by all classes of travelers.   In many cities public transportation is available for distances like airport to town or central bus station to ex-urbs.
Why do European cities have better public transportation? WW2 destroyed roads and tracks. Many were rebuilt with mass transportation systems. Example: Oslo, Norway. Taking a taxi to the airport is   $85+. The 19 minute train to the airport is $9.50.  if you cannot decipher the signs, ask anyone also dragging their baggage.  London: the 15 minute train to Heathrow Airport is pricier but runs every 15 minutes. The Channel Tunnel Eurostar from Paris/Brussels to London St. Pancras Station makes the trip fun. ( Have a glass of bubbly on board).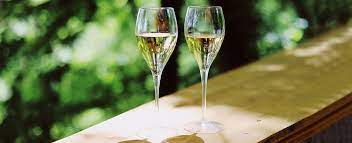 Local buses are modern everywhere. Many have street signs showing you the direction, with stops. Use an app like Rome2Rio.com  under bus. Then follow the instructions.
Some bus routes have great sightseeing: The London number 9 passes famous sights.  Sit upstairs for better views.   Paris, even easier, a heap airport Roissy bus leaves from the Opera House and other central places.  Florence  has a dedicated bus going its Outlet Mall. In Mexico long distance 'first class' buses are safe and clean. 
Ferries that offer a great trip: Staten Island Ferry, Hong Kong ferries. Sydney Australia, Greek Islands, Scandinavian countries. Many have upmarket areas and decent food. Before taking a long ferry; ie from Italy to Malta, check weather ahead of time. Ferries cancel when weather is bad.
Important notes about Saving money and time with Public Transportation
1-Go to the bus or train station beforehand, get acquainted.
2-Avoid public transport if there possible political or other demonstrations or big events like soccer games..
3-Weekends and holidays have limited service.
4-Have your cash payment or electronic card/ATM/Credit Card ready before you board a bus. Don'f fumble about.
6-Some train stations are not in ideal neighborhoods, be careful with valuables.
7-Study the map before your trip
8-Check walking mileage vs. taking public transportation.
9- Still want a taxi, use UBER or official taxis only- be familiar their colors and signage..
10-Keep a map of your city in your phone.
Travel Tips from The Women's Travel Group, an award winning tour operator for small group women's travel. For reviews: https://www.facebook.com/toursforwomen/ and for Photos.