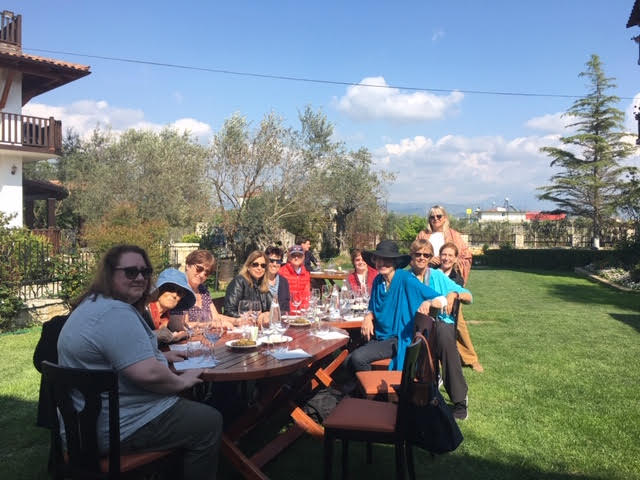 A note about Jewish Travel. Visiting religious sites when you travel makes a difference in understanding history. Today is Passover, and The NY Times tells us that a Passover Service was held 5th century BC on Elephantine Island in the Nile, Egypt.
The Women's Travel Group is multi-ethnic; however when we find a unique historical site of any religion we share it and try to add it to our trips. For those going to Greece with us end September, we contacted the Jewish Community for a Yom Kippur service. The Jews of Ionannina where we will be on Sept. 27, were not Sephardic or Ashkenazi, they are Romaniote (dating from 300BC and are Greek Judean). The Mayor of Ionannina is the first Jewish Mayor in Greece. Kahal Kadosh Yashan synagogue remains.
Here are some Jewish sites you probably did not know about and which we have visited:
Albania: ancient Menorah mosaic on the walls of a ruined building. There are many ancient Jewish sites in Albania, which was a welcoming area for all religions during Ottoman Times. We learned how the Albanians sheltered Jews in WW2 and saved thousands of lives.
Corfu: We made an appointment then visited the old synagogue.This is the only synagogue left after the bombing in WW2.
Istanbul: Through a personal contact, we visited the Neve Shalom synagogue in Istanbul and had a talk from the head of the Jewish community of the country. She spoke about the community from the 1400's to the present. We wore helmets and sat behind steel walls erected after the 1986 street bombing.
Rome: Those who wished stopped at the grand and very well presented museum of Jewish History in Rome. Then grabbed a fab meal nearby in Trastevere, known for traditional Jewish restaurants.
And of course, we visit sites in Egypt where Jewish slaves worked: The Pyramids.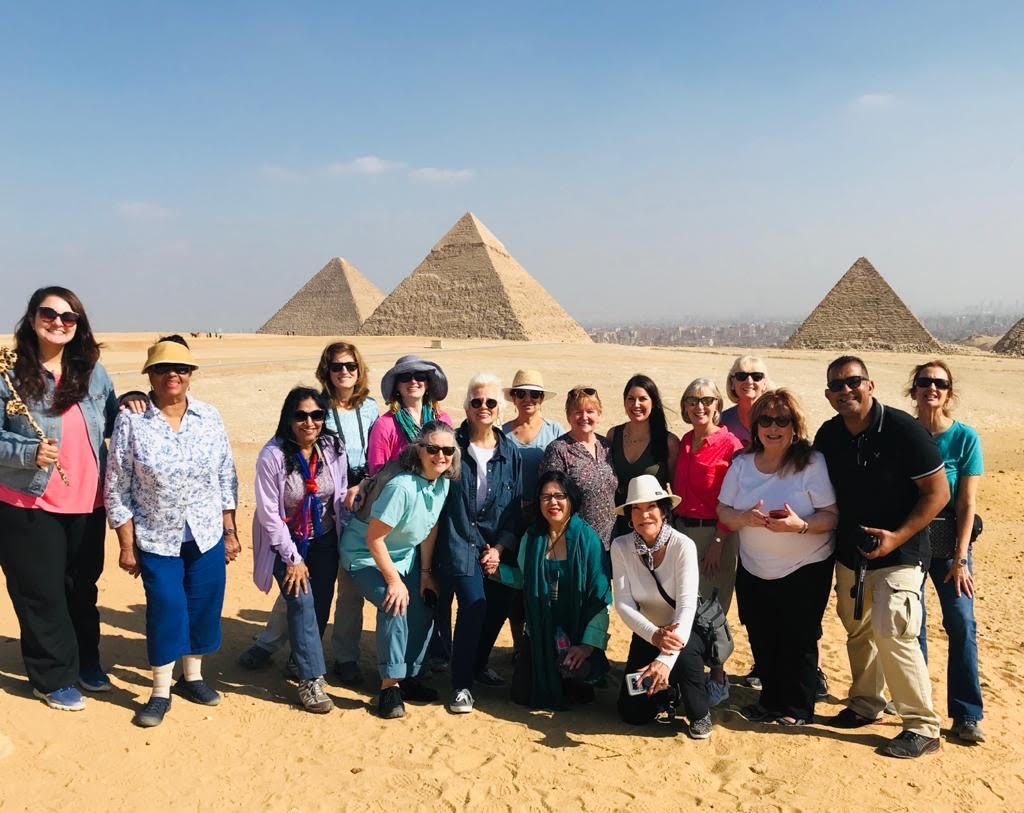 For more information on Jewish Travel, on our group and the other religious sites we have visited (shrines, churches, memorials, mosques, Buddhist temples, African pagan offerings etc.( contact us here: https://thewomenstravelgroup.com/contact/
See more images of our group on