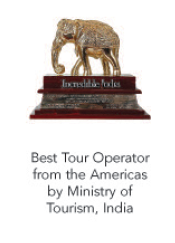 DISCOUNTS ON AIRFARES, WHILE IT LASTS
AWARD-WINNING TRIP: FESTIVALS OF INDIA TRIP THIS YEAR WITH TIGERS
OCT 29-NOV 10 PLUS ADD TIGER VIEWING
5 Reasons Women Avoid India and 5 Reasons They Can't-Wait to Return. 
Fear of the Unknown    Fear of Poverty    Fear of Beggars    Fear of Exotic Food    Fear of Bathrooms
Five reasons women cannot wait to make their second trip.
Spectacular sites, even tigers in the wild     Fabulous hotels with spas    Colorful people in brilliant garb    Terrific international food    Amazing bargains in fun markets
PLUS THIS YEAR SOME OF THE BEST AIRFARES AND DIRECT FLIGHTS TO INDIA.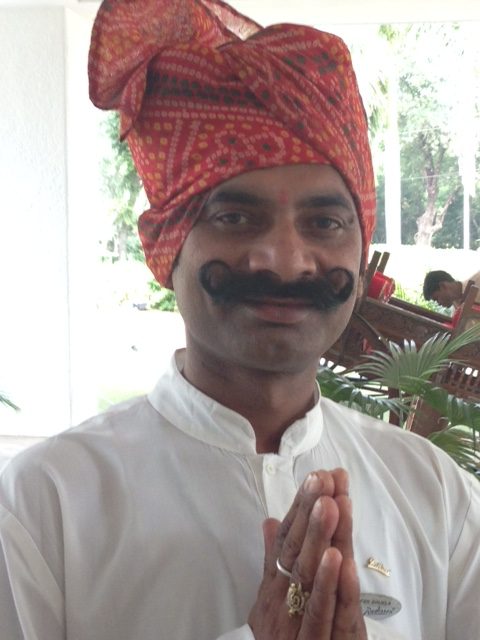 Airports and trains: modern and clean. 
Hotels are glamorous and luxurious.  Large splendidly furnished rooms. Amenities filled with jasmine and tea tree. Doormen in theatrical attire. Flower filled lobbies. 
Food is safe, local and international. Tropical fruits next to fresh bread.
French butter and Indian yogurt? Spicy stews and simple broiled fish.
From our modern bus, we see rolling hills and hilltop forts, ancient temples, camel herds and brightly dressed female herders, villages with ancient bullock drawn carts, white-faced holy men. The dancing bears are long gone; the wandering cows remain.
Hawkers yes.  BUT you will buy their cheap cheerful stuff.  Does our guide choose a few sellers who quietly bring us embroidered umbrellas? rhinestone embedded pens? hand made paper? 
Big bargain treats: Gold and gems? Dangling filagree earrings?  Ropes of pearls?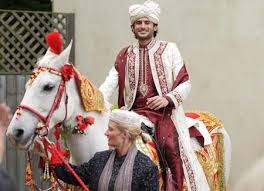 Experience the Ganges. Sun setting or sun rising: music, drums, lanterns, flowers on the water and funeral pyres in the distance?  One woman used wifi then shared the Ganges event with her family at home. Watch the groom riding a white horse.  Photo a festival or a wedding?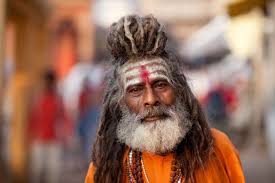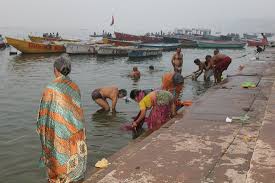 Women who choose to go with The Women's Travel Group to India, write and thank us.
Here is the amazing award-winning trip 
Call today. Mary will take your booking:  1 800 421 5643 x 1518
Maryb@sitatours.com   Want to talk with Phyllis who went on the trip? Phyllis@thewomenstravelgroup.com
or 646 309 5607