Like you, I read travel headlines, then probably unlike you, I don't let them frighten me. London's Heathrow Airport is in the news with crowds.  I was in Heathrow Airport twice recently.  Here is personal experience. No hype. No soft pedaling. Just the truth. 
There was a national rail strike; however, traffic from Central London to the airport was unexpectedly normal. Uber and car service prices were to be surcharged, but ended up average.  At first glance, Heathrow's Terminal 3 was a mad house. Students lay on the floor in fortresses they erected with suitcases. Crowds spilled over at each airport check in line. Luggage appeared bigger than the passengers attached to it. Being British, most passengers took it all in stride. 
We needed a wheelchair to deliver my husband to check in; there were none. We sucked it up, cleared our heads and made a plan. He sat down, there were plenty of empty seats. I flagged a red suited airline greeter for help. She helped me to the assistance /wheelchair area on the Second Floor. There were chairs but no helpers. I commandeered a wheelchair. We rolled my husband to check in. Waited our time; that was that. 
Security was another wiggly long line. We again cleared our heads, waited, and passed through. Terminal 3 is one of the older terminals at Heathrow so not spacious. Yes it was crowded. But shops were empty.  Restaurants were available. The ladies room was fine.  Not so the Delta/Virgin lounge. The airline lounge was low on security staff; another annoyance of Heathrow staff shortages. If you want your 'free' $550-per-annum-credit-card food and booze, you clear your head a third time and just wait. Once inside the lounge, we ordered a very good boozy lunch. When we could not find wait staff, I put on my college waitress hat, refilled our water glasses and so it went.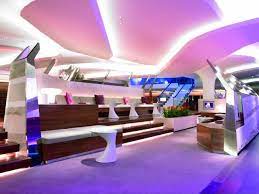 So what is the story. Arrive early. Make your plan. Steady your head. Don't be afraid. Don't let crowds worry you. You paid for your ticket, the plane will wait. You checked your luggage, the plane cannot go without you. You urgently need to jump a line, few will object. If the people around you seem hysterical, study your toes and plug your ears. And if need be, break a few rules and get your own drinks.
For information about traveling with The Women's Travel Group
To call us Eastern Time 646 309 5607