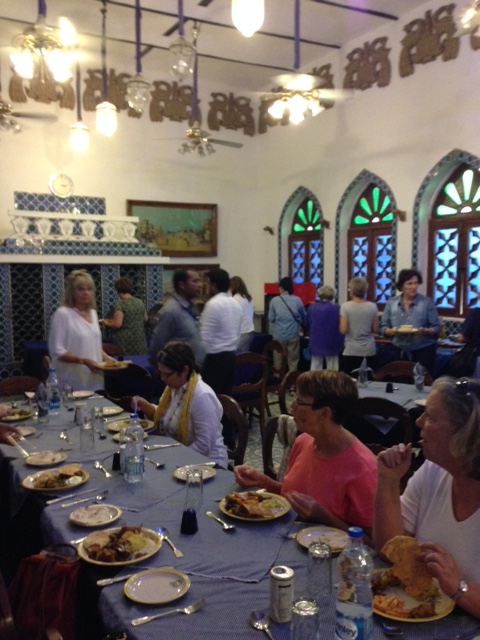 The photo is of a mansion in India where we stopped for a buffet lunch.
Words of truth from The Women's Travel Group.
Here are the most common excuses friends use for avoiding your invitation to travel:
Number 1    'Let me think about it'.    (time frame is 'never')
Number 2   'Let me try to get an ff ticket'.   (that puts worth on you, your friendship is worth 50,000 miles or $550.)
Number 3  'My family doesn't want me to go'.  (Duh, isn't there an age after which you are supposed to grow up enough to make your own decisions?)
Number 4  'I have too much work/theater tickets/family obligation'. (Inflexibility is probably a reason you don't want her to join you).
Number 5  'Not this year, I might have a health expense, car expense, house expense, facelift expense?' ( There are real reasons and some fake excuses for putting off travel experiences. Here is where you need to move on and go without her).
We hear these pathetic excuses every day. 50% of the time women calling us to say: Let me try to get a friend to join me. Then 50% of that 50%, they call back and book solo after asking if others in the group are coming without friends!
Join us in Italy in May: it's a wow trip where you don't need a friend to join in. Ask for a guaranteed share or a single. The group going has no excuses, they are going. And most are avoiding the single supplement….