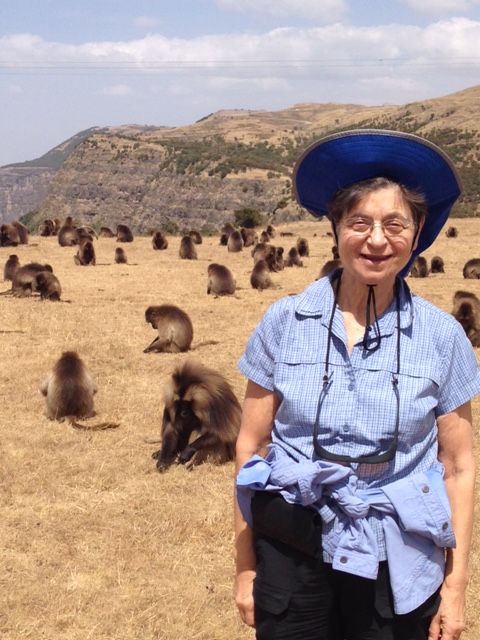 Why exotic travel can be easier than European jaunts?
Many trips to Europe involve a lot of city walking, stairs and marble museum floors. You are tempted to even when tired to wander the neighborhood of our centrally located hotels for some shopping, snacks or photo ops. Oh, those aching feet. In addition, some of us use the fitness area after a day of sightseeing and airplane rides, without thinking to stretch beforehand. Then finally, to save money, we will carry wine back to our room for in-room parties with the group.
Exotic trips have a different pattern. We don't walk as much since we are usually seeing different sites in different locations. Instead of walking, we might be in a rickshaw in Delhi or at the banks of the Ganges on our December India trip. Instead of meandering, we might be in a safari van for animal viewing in Botswana. We are more constrained geographically so we might go to the hotel bar rather than walk to a wine shop in a town like Marrakech, Morocco. PS Moroccan wine is actually good.  And the fitness center? We will definitely choose the spa over fitness in India, and Africa!
So don't be afraid to join a trip to an exotic locale; you will find it easier than you think. And if you want to miss out on something, no problem. Just tell us first and don't brag about what you found in the antique shop when we come to pick you up.
Considering India, Morocco, South Africa or others? Call us to discuss how these trips will work for you and your pace. 646 3-9 5607
Phyllis @thewomenstravelgroup.com