War in the Ukraine; does war destroy our female wanderlust?
Let's start with the fact that no European Union country has issued a travel warning related to war.  Quite the opposite in fact,  EU countries are easing regulations for what we know as 'non essential travel'. Flights and hotels are full and flight statistics show price increases related to greater bookings.  The Women's Travel Group is busy and we see many of the same trends.Travel to Western Europe is benefitting from pent up demand from Europeans. We Americans also have been cooped up for more than 2 years. Many of us are sweating over our 'soon to expire' air credits. We watch our credit card mileage grow from home renovations, car purchases and big items. We want to turn the miles into air tickets today.
Now a bit of geography: Paris and London are 1500 miles from Kyiv; Madrid and Lisbon farther away.  In our hearts we are deeply saddened by the wholesale destruction of The Ukraine and murder of its people. Yet, are we in danger as tourists? And should we travel now? Difficult questions and personal decisions. Is there safety with a war in Eastern Europe?
The senior vice president of global intelligence for crisis response and risk management firm, Crisis24, says in AFAR Magazine, that there are no reasons to be concerned about travel safety in the EU due to the distance between the war zone and sone of the top-visited EU countries. We witness this in the fact that our insurer remains calm about travel.
Emotionally we are battered with fears of Covid , angry politics and crime in our streets. From our perspective women have emerged into two camps: the 'homebound and nervous lady'. Or the 'I am sick and tired of being a nervous wreck. I want a life again lady'.  
Experts in the travel industry see little downturn in visits for the UK, Spain, Portugal, France Italy, Belgium Netherlands etc. And they are seeing upticks in travel to Central and South American:. Even to areas that used to scare us with their wars and violence?  Travel worry is as emotional as it is based on reality. Safety with war a long way away is hard for some women to digest.
Russians cannot access cash overseas. However, we can buy Euros at bargain prices. The Euro dropped in value: 1.09-1.11 today vs. 1.23 not long ago. What does this mean in real terms?  A 3 course lunch with wine in a name Parisian cafe: $62 before and $55 now.  Or a designer purse ($200) $246 before and $220 today?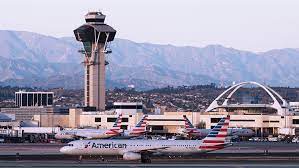 Should one worry about flight disruptions or increased prices? Will the cost of oil mean more $$ for my ticket? So far increases are due to higher bookings not yet to oil prices. The New York Times wrote that cost increases, so far, are due to demand not to higher oil prices.  
Flights routes have not changed, unless  you are flying to or through Russia or the Ukraine. The exception is some Asia routes might be longer.  Some flights to India have been cancelled.
How can I travel when there is such sadness in the Ukraine? The fact is that tourism helps the economy of countries who are sustaining the cost of refugees. We stay home then Poland, Germany, Hungary etc. are more stretched economically.
Will I see hurt and war on my trip? The answer is no more than we currently experience it on television.
Can I help refugees in other ways while we travel?  Here is a good list of organizations:  https://www.forbes.com/advisor/personal-finance/donate-relief-to-ukraine/
We are interested in your opinions. Contact us at https://www.thewomenstravelgroup.com/contact/ Visit our trips at https://www.thewomenstravelgroup.com/tours/ And enjoy our photos on https://www.facebook.com/toursforwomen and on https://www.instagram.com/thewomenstravelgroup/?hl=en
We are here when you are ready to travel.