The Euro
Go now, the Euro is so low, you can travel like a Hedonist. Yes our group is off to Italy to splurge.
As of yesterday, the Euro fell to near $1, the lowest since 2002 and a steep fall from $1.18 a year ago.  What a steal for us going to Europe. Americans are getting a 15% discount in Europe. Shopping meccas like Italy are an especial target for us. 
The American Dollar used to be king of currencies; therefore, everyone wanted some under their mattresses. In the 1960's when  I went to school in Switzerland, the Swiss Franc shared the throne with the Dollar. As a result Americans were known to fly around the Continent buying everything in sight.  We knew two couples who actually shipped their Cadillacs to Europe for touring vacations. We knew  wealthy but not billionaire friends who spent the entire Summer overseas.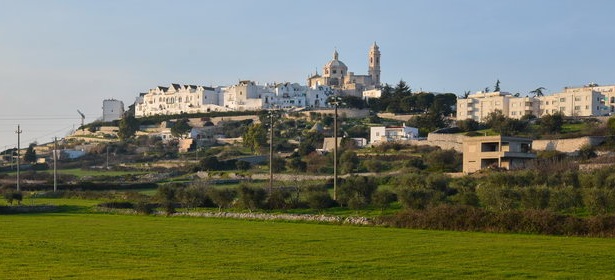 Americans spent Greenbacks and packed purchases in Louis Vuitton trunks. A Enjoying the moment Americans stayed in The Ritz in Paris and Dorchester in London and the Hassler in Rome. They ate at The Tour D'Argent overlooking Notre Dame and Harry's Bar in Venice.
Slowly slowly the Dollar sank until we became 'nouveau pauvre', taking charters, staying at chain hotels, rushing through the 'Tuesday it is Belgium tour'. Now this is changing but only temporarily. Pundits say the European economy is posed to strengthen this year.
The Splurge
So what can we as normal beings splurge on which we normally might avoid. 
How about a glass of Prosecco with a beautiful view of the Roman Forum? Then throw in some white truffles at a Michelin starred restaurant? 99 Euro splurge was $114 and is now $99. Travel like a hedonist.
How about the brand that intimidated you? Chanel? Ferragamo? Gucci?  A Gucci wallet at $290 was 334 Euros, and is now 290 euros minus estimated tax rebate of another 10% or 34 euros less. Total savings $78.  Shop like a hedonist.
Taxi when you don't want to walk to the hotel. Recently I splurged on Ubers in Europe. When the cost is 10 euros at $1 each vs $15 , isn't it more enticing to treat yourself to a ride when tired? Ride like a hedonist. Our trips have a bit of free time when you might want to call an Uber.
There are 19 Euro countries but the mecca of shopping is Italy, here are a few rules
Rules for Your Splurge
Use your credit card for purchases and your debit card for handy cash. 
Don't bother with the Italian 'discount malls', their goods can be limited. Go right for the luxury store and splurge with panache.
Stop at fashionable cafes for a touch of glamor, your espresso and pastry will no longer break the bank. And many restaurants are discounting prices now as Europe faces recession. I have not used TheFork, but looks worth investigating.
Enjoy that glass of wine at the fancy hotel bar, it will not break the bank anymore. 
My Recent Splurges
I finish with recent splurges using the strong dollar. They might sound stupid to you, but here are a few ways the low Euro made my experiences more enjoyable. And stress free.
–Ate a lasagna in a lovely cafe even though I wasn't that hungry. Normally would have made do with a granola bar. And I accepted the delicious bread basket; normally would not have wanted to pay for it.
–Bought 4 jars of favorite European face cream at the exchange discount. 
–Took Ubers, when normally would have walked or taken public transportation. 
–Got laundry done in the hotel rather than doing it myself in the sink. 
–Enjoyed insanely expensive chocolates from a picture perfect store.
–Treated my daughter in law to an ultra fancy iPad cover.
–Enjoyed knowing I could afford things even when I did not want them.  Virtual hedonism?  
Strike now and come with us to The Grand Tour of Italy. Email The Women's Travel Group or call 646 309 5607 anytime for more information. We do your air, help with insurance and almost pack for you. More information here.