"A Welcome Travel Alternative for Women" says Arthur Frommer
~ Celebrating 29 Years in Business ~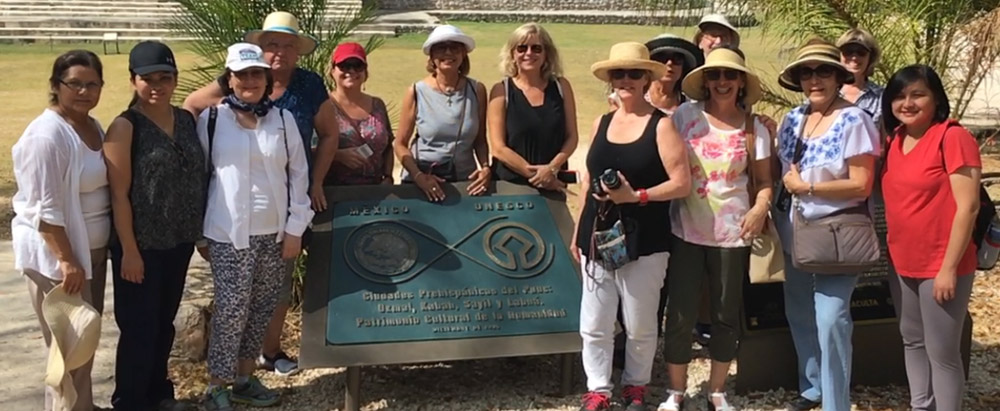 Welcome to The Women's Travel Group. Since 1992, we have created affordable yet luxurious group tours for women and their organizations. We are strategic partners of one of the most respected tour companies in North America. We are licensed and known  for our legal and financial reputation. Phyllis also sits on the Board of NY SKAL, a professional organization of tourism leaders around the world.
We choose destinations, only where we have expertise and high-level connections. Tours are inclusive: transfers, fine meals, unusual events, and colorful festivals. Hotels are 4+ stars. Tour groups average 10-15; most women come solo.  Many women take a first solo trip with us; therefore, we help and handhold for your peace of mind. Read More  Our repeat rate is 90%.
Founder Phyllis Stoller has received many honors and awards, including Top in Women's Travel from American Express/Travel and Leisure, and One of the Most Influential Women in Group Travel from Groups Today Magazine and recently Top in Marketing to Women. She has received two Magellan Awards from travel industry professionals. She is regularly interviewed by major newspapers and magazines for her expertise on women and travel. She was a panelist for the Boomer and Africa Panel watched by African governments and tourist boards. And for the Society of Travel Writers.
Here is her biography as featured in Travel Market Report
Linkedin includes the background of both our company and founder.
Meet her here in an interview by travel writer, Richard D'Ambrosio.
Our blog won One of the Ten Best about Women Traveling. Here is one example.
We have an endless list of excellent reviews from our group.
Some fun YouTube videos are here.
We are different.
We are the only women's travel group strategically partnered with a major tour company, www.sitatours.com.
We control quality by designing and only offering our own tours.
Our itineraries look like the college trip you cannot afford!
We see countries as our mutual destinies, not just vacations. We are members of TourismCares.org
We organize private tours for groups also, and extend any trip easily. Ask us to help with air.
Our Goals:
To exceed your travel expectations with unique experiences and area highlights.
To help you appreciate the nuances of a society and country.
To fill each day with anticipation, and each evening with friendly conversation.
To leave you with a new world perspective, shared with new travel friends.
About Us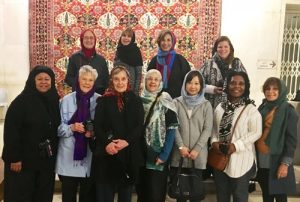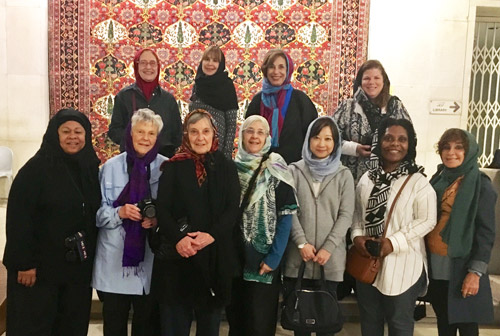 We are women who love to travel. We will not wait for friends. Most of us are traveling solo; many for the first time. We are multi-ethnic, geographically diverse and range in age from 30's to healthy '80s. We are married and single; some 'in the process'. The Women's Travel Group has a 90% repeat rate, however; each tour welcomes newcomers who quickly feel part of our group.
We are casual, most women travel coach, some upgrade. Many women ask for a share; others prefer a single room. We are active women, who walk in our normal day. We prefer well-paced touring, not 'vacations that leave you needing vacations'. We are value-conscious, never stingy. Our group requires excellent hotels. We enjoy fine dining.
We prefer the ease and comfort of guaranteed small group travel. We like smart itineraries, which avoid tourist traps and bus tour restaurants. We enjoy thought-provoking speakers and insightful experiences. We want to make travel friends.
The Women's Travel Group has full time caring staff who respect women and our needs. We are professional travel agents committed to detail, quality and hand-holding. Every request is a priority. No question is foolish. We answer our phone! We arrange flights and insurance.
We are proud sponsors of the Women's History Wing of The New-York Historical Society and often donate to organizations that help and educate women and girls. See our name on the donor list!
About Our Founder
Phyllis Stoller founded the largest and first women's travel club in North America. Her 29 years in women's travel is the result of living and studying overseas, returning to the US with non traveling friends. She left an executive banking position to create a safe, fun way for solo women to travel. She is a proud graduate of Tufts University and holds a Master's Degree from New York University. She is married and mother of two grown sons: Matt and Nick. She is also the name behind the travel agent in "Fun with Dick and Jane" written by Nick.
Phyllis has won prestigious awards from major travel magazines and associations. She is Top in Women's Travel and One of the Most Influential Women in Group Travel. She is frequently interviewed about women's travel statistics and trends and speaks at major travel shows. She has appeared on CNN, Lifetime, The Today Show and others.
Her background is here on LinkedIn, About.me.com and on The National Association of Baby Boomer Women where she is the Group Travel Expert. She writes for many online women's travel magazines and recently won the award for One of The Best Blogs on Women and Travel.