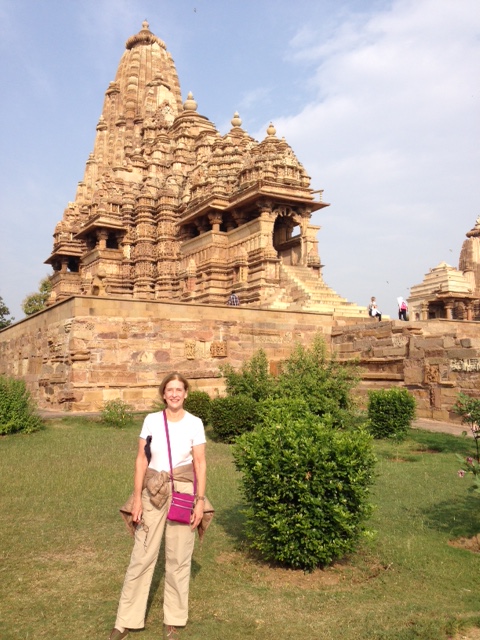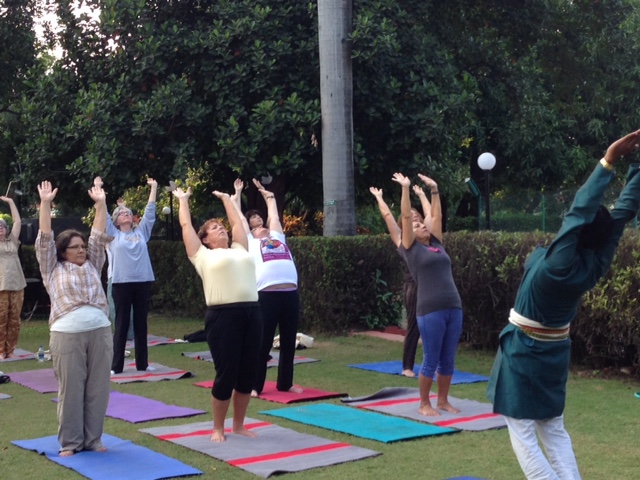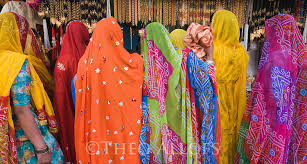 Flying to India is easier on your body than flying to Europe.  Why is this? How do we plan for the perfect India trip?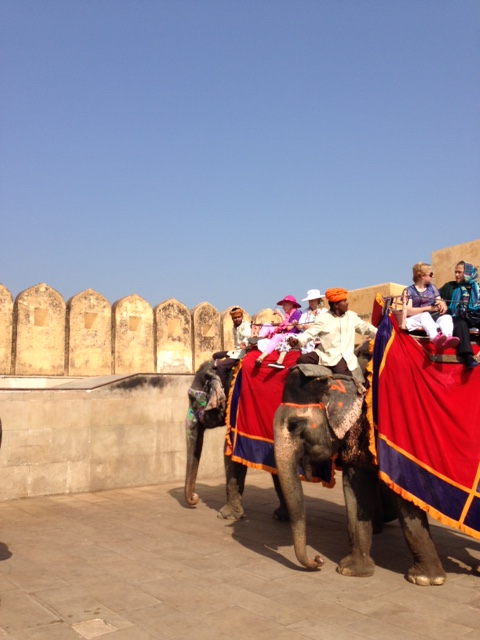 Once you arrive in Delhi on our annual Colors of India Trip, from a North American flight, you are individually met and escorted to our luxurious hotel.  After dinner with our group, you are ready to enjoy the ample cool and elegant hotel room.  Jetlag will lull you to sleep. Next day you will wake up at 6AM, have time for your emails, organizing clothes or using a glorious spa in our hotel. Early wake up is due to the timing of jetlag.  After a day of exo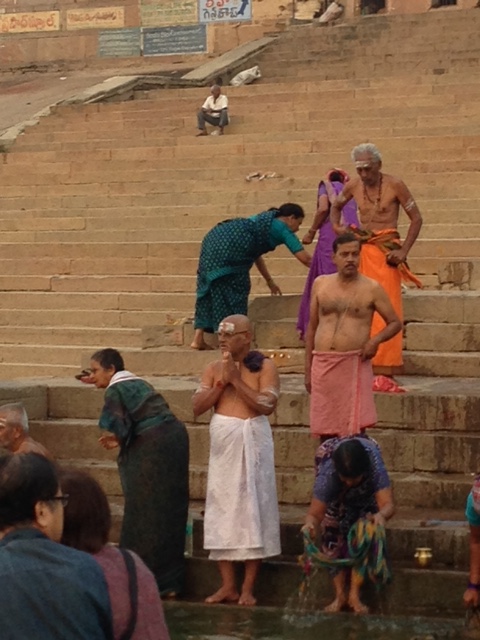 tic, often thought-provoking sites, jetlag will put you to sleep. Or if you wish,  enjoy an inexpensive heavenly massage in the hotel? A short shopping spree in the hotel arcade? Or  a cool Kingfisher beer with Women's Travel Group friends in the hotel bar.
On some nights unique to our trip, you will enjoy special entertainment. A famous yogi entertainer? Dinner in a trendy restaurant? A speech from an Ambassador?  Sound and light at temple ruins? Voyeur a fabulous Indian wedding in the lobby? Our India trips are not like the others; we fill every moment with a surprise and finish each day in a beautifully appointed hotel.
There are a few spots left on our India trip: Dec 4-16.  Ask us to book your airfare, secure a visa, and arrange a share. We do it all but pack for you. Don't pack much, your cases will bulge with Christmas gifts at bargain prices.